Sales and retail companies demand efficient point-of-sale software. Our point-of-sale system includes features such as barcoding, credit card payment processing, signature capture, weigh scales, and more.
Quick product lookup tools, bar code printing, and scanning options make selecting items quick and efficient. Promotional and other advanced pricing options are available. Stream-lined point-of-sale options make the solution quick and easy-to-use to meet the needs of today's retail environment.
This flexible Order Entry product combines sales orders, back orders, layaways, special orders, and invoicing into one easy solution.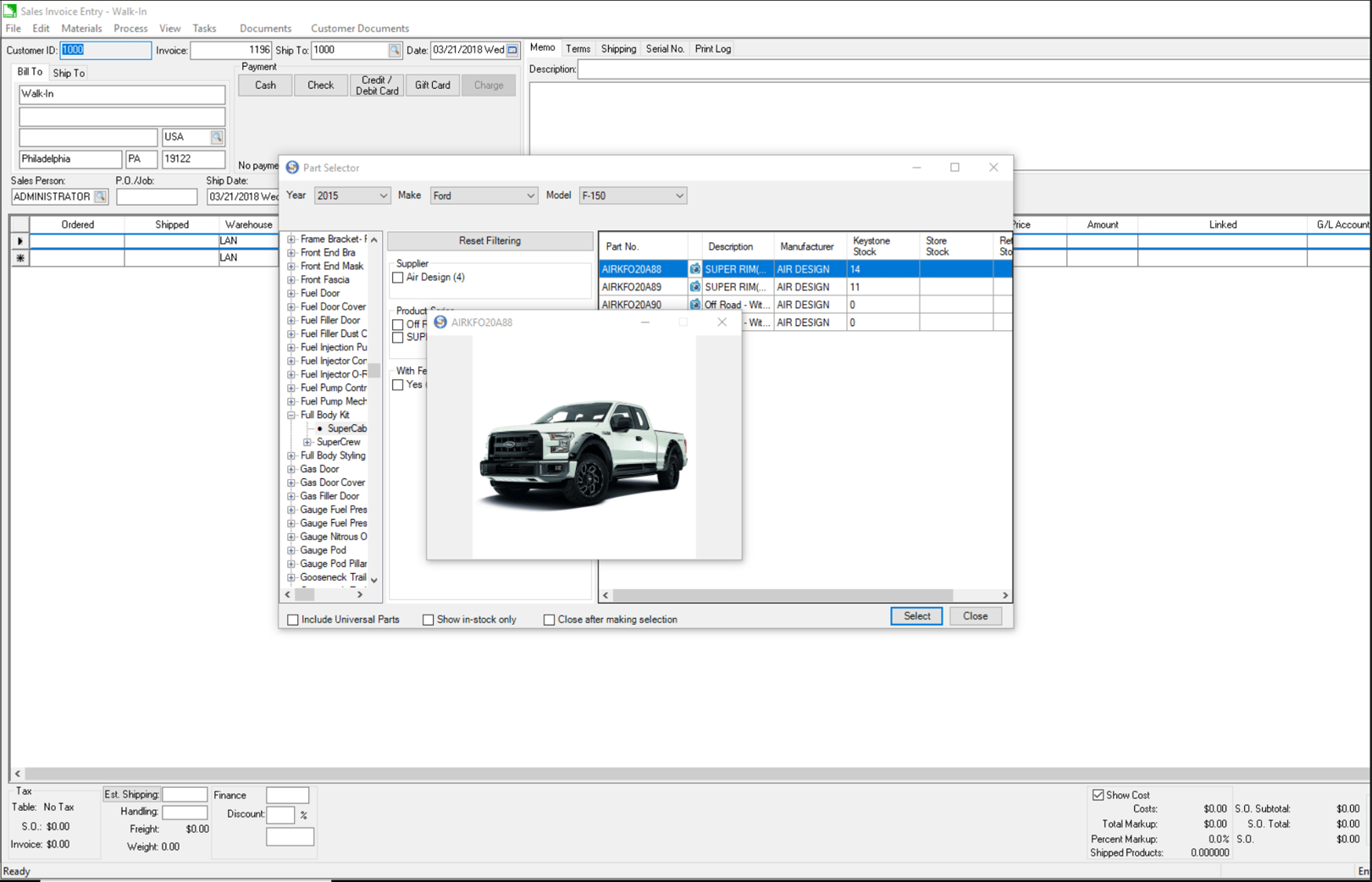 Point-of-Sale (POS)
Our POS software is a flexible order management and point-of-sale solution that combines sales orders, back orders, layaways, special orders, and invoicing into one easy window. The secure PCI-approved method of credit card storage and processing streamlines credit card handling, settlement, and management of payments. You can even process sales while disconnected from the main EBMS inventory and accounting software.
Also available are equipment and enhancements like POS stations, cash drawers, barcode tools, payment options, customer displays, weigh scales, cash drawers, receipt printers, and more.
Ecommerce
The eCommerce system integrates with the inventory catalog and sales accounts to deliver a dynamic online store. Your website updates within seconds to data changes within EBMS. Pricing, images, details, and stock levels are maintained within EBMS and reflected on the website.


Manage Special Orders
EBMS contains the tools to manage parts that are special ordered from the supplier based on a request from the customer. The user can create a purchase order directly from a sales order while also including special notes. The special order process of recording a down payment, creating a purchase order, and recording a vendor part number can all be handled within the sales order.
Sales Team
This is a sales tool that can be used to create customer proposals and quotes. Unlike a sales order, a quote does not affect inventory counts or purchasing recommendations. Increase efficiency with our Customer Relations Management (CRM) by utilizing automation. Sales orders, purchase orders, statements, and proposals can be automatically sent to the customer.