With EBMS you can organize and categorize your inventory in the way it suits your company. If you are a business that buys, stocks, and sells a variety of products and requires tools to properly manage inventory, maintain proper stock levels, and promptly and accurately fulfill customer orders, EBMS inventory control can help you streamline and organize your products and systems.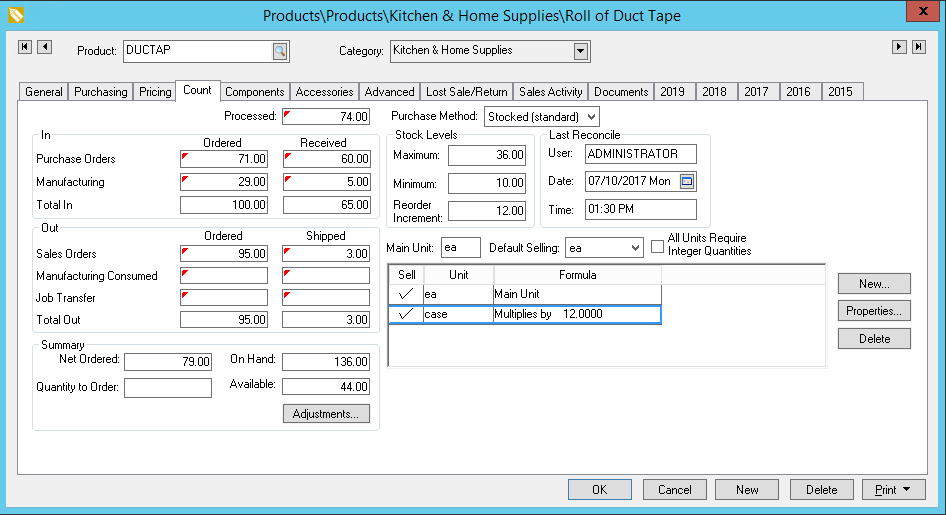 Inventory Management
This comprehensive inventory management system contains a powerful cataloging tool that can be used to organize tens of thousands of items. Flexible category management assists the user in organizing and maintaining a huge product catalog with ease. EBMS can manage a large amount of products, with complex needs, such as multiple locations, assemblies, and special orders.
The EBMS inventory system includes tools to create purchase orders and quickly view products that are below desired stock levels. The appropriate stock level/reorder levels can be derived from past history values. Keep products organized and clutter down by accessing multiple vendors parts catalogs from the EBMS system.
Serialized Items
Get the details you need by tracking serials numbers. The serial number provides a unique record that can be referenced for product and replacement information, past usage, or as a means of finding compatible parts. At the same time, you can group multiple inventory items into a kit or set that is identified by an inventory code. These groups are used as standard component lists, assemblies, materials lists, manufacturing batches, made-to-order items, inventory sets, and associated items in order to accommodate complex inventory.
This feature is used to record the serial numbers and details of equipment, vehicles, assemblies, and other items that are built, purchased or sold. Parts, service details, and warranty information are recorded per unit to track inventory and history.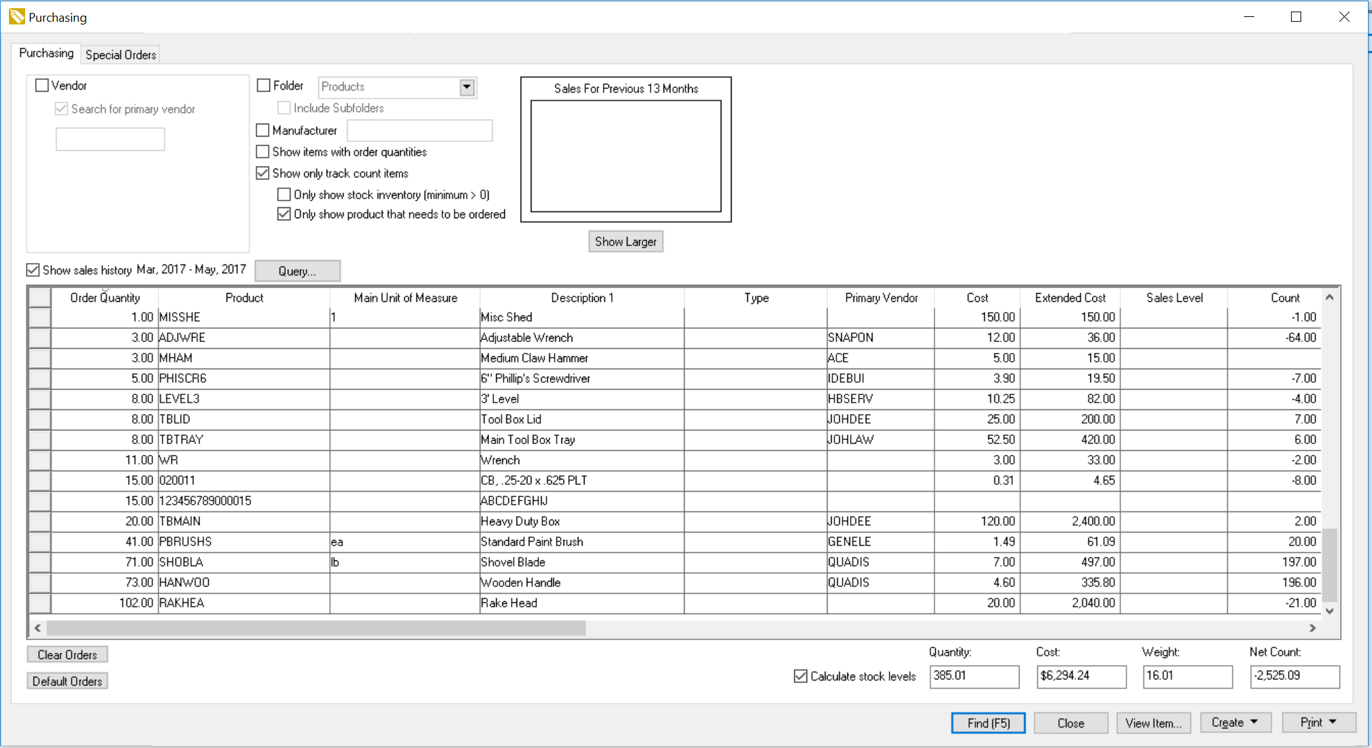 Fulfillment
Accurately fulfilling a customer's order in a timely manner is critical to ensure customer satisfaction. Generate bills of lading, shipping manifests, and packing lists from EBMS to ensure on-time delivery. Fully utilize all of your locations by purchasing, storing, and selling a single inventory item from multiple locations. If you are creating products from raw materials or assembling inventory kits, the system allows you to manufacture or assemble items rather than keeping the materials the same from when they are purchased to sold.
Purchasing Tools
The inventory system includes tools to quickly view products that are below desired stock levels and create purchase orders. The appropriate stock level/reorder levels can be derived from past history values.