Do you need to improve the efficiency of product manufacturing? Are you trying to track inventory counts and reorder points for raw materials or kitted parts to a finished product? Are you trying to determine the cost of each item or group of products and compile a materials list? EBMS can help with all of these issues and more while connecting everything back into one business management and accounting system – providing a complete picture of your manufacturing business.
EBMS specializes in helping manufacturing companies create finished goods, identify items consumed, schedule the batch, plan material requirements, and process the batch. With our integrated system you can track and control inventory, get a handle on job costing, and improve back-office management processes into one streamlined solution designed for manufacturers.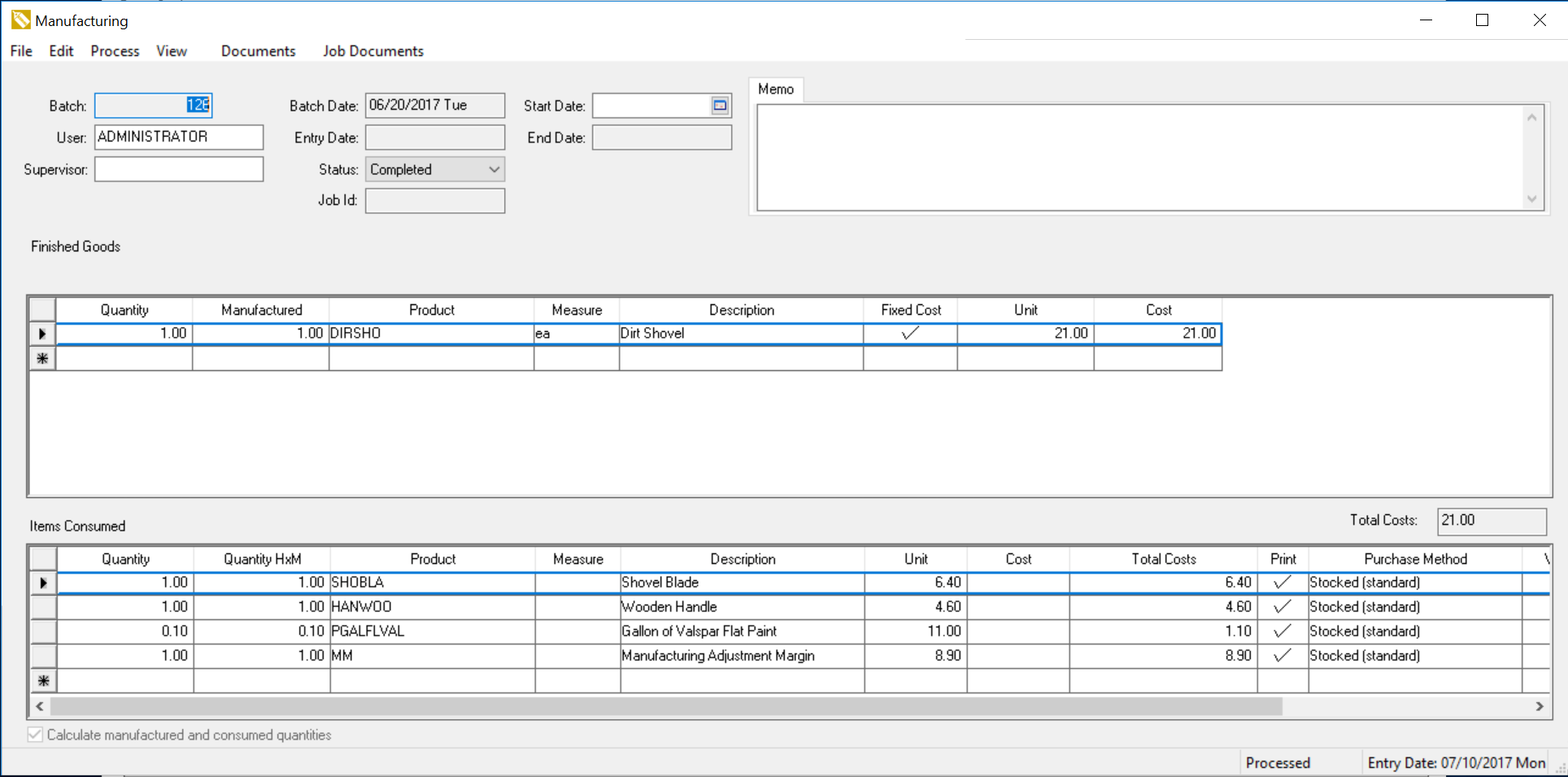 Job Costing
Work Orders
The powerful work order module in the EBMS software allows you to organize, schedule, and print work orders.
Made-To-Order
EBMS gives the user the convenience of combining the 2 step process of manufacturing and sales into a single step.

The MTO process is ideal when items such as custom furniture, sheds, and equipment are individually manufactured based on options.
Bill of Materials
A predefined Bill of Materials (BOM) can be associated with each finished good to easily define a list of materials used to manufacture a product.

The BOM can consist of raw materials, parts, labor, or other costs. An assembly list can be used to project the inventory required to manufacture and maintain an updated cost for the manufactured item.
Order Entry
Create sales orders, invoices, and other point of sale transactions for customers

Includes tools to manage freight and shipping charges
Inventory Control
EBMS allows you to quickly special order parts, track stock level settings, serialized item tracking, scan products, easily manage purchasing in a robust dashboard, and much more.

Create batches – track the inventory consumed labor costs and supplies.

Build a list of products with unique characteristics or options identified with a serial number or other code
Accounting
EBMS integrates the sales, inventory, work order, and back-office accounting and management processes into one streamlined ERP solution for manufacturing.
Learn more about the manufacturing & kitting software