Are you old enough to remember the fax machine and the MS DOS personal computer that was only used to compute and store basic business information? From the beginnings of the World Wide Web, email, and Google to cloud computing, mobile devices, and the integrated communication of today, the last quarter century has certainly seen dramatic change in the way business tasks are accomplished. Through these changes Eagle Business Software has continued to partner with its clients as they adjust, grow, and thrive.
Eagle Business Software started small from the basement of a home by programming a simple custom business solution. Early versions of the software were created between 1989 and 1990 and the first release of EBMS (Eagle Business Management Software) followed in 1993. EBMS has since been built out of a strong need for good business software that contains flexibility and reliability without the costly price tag of the larger business packages.
On opening day we employed only one person. Today the business has expanded to include a team of 40+ skilled staff with team members in 8 states as well as 12+ programmers in central Asia. Our skilled teams specialize in a variety of services including software development and consulting, implementation services and training, customized solutions, and focused support. Based in Lancaster County, PA we serve many local customers as well as hundreds of businesses across the United States and Canada.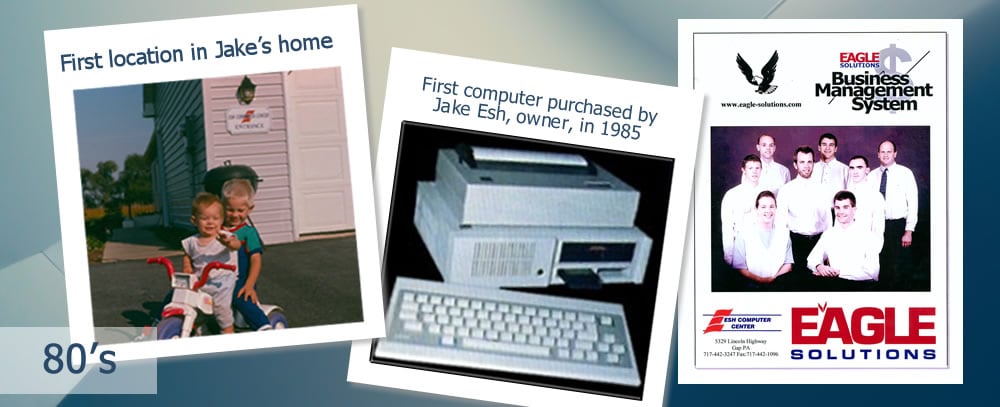 Jake Esh, founder of Eagle Business Software, bought his first computer in January of 1985. The computer was an IBM PC, MS DOS 3.0, 12" RGA Monitor and an 80 Column Dot Matrix Printer. At that time Jake's younger brother was taking a computer programming course in high school. Together they completed a basic computer course and then continued through vocational technology courses and various other self-study materials. Jake also gained valuable knowledge from personal contacts who had experience in specific technology fields.
In 1990 Jake went into the computer services business full time. He had a lot of support from his family in this new venture, particularly from his father and father-in-law. Glenn Esh who currently leads the Eagle Business Software development team joined Jake in the early 90's to develop the DOS version of the EBMS software. The most significant factor in this venture was the repeated confirmations that Jake received from divine intervention. Jake learned about the significance of trusting in God at an early age and whenever Jake applied himself to a new computer concept there was an opportunity to use that knowledge in the real world. After much hard work and learning, Eagle Business Software was born. Jake's goal in establishing the business was to offer computer solutions to small businesses.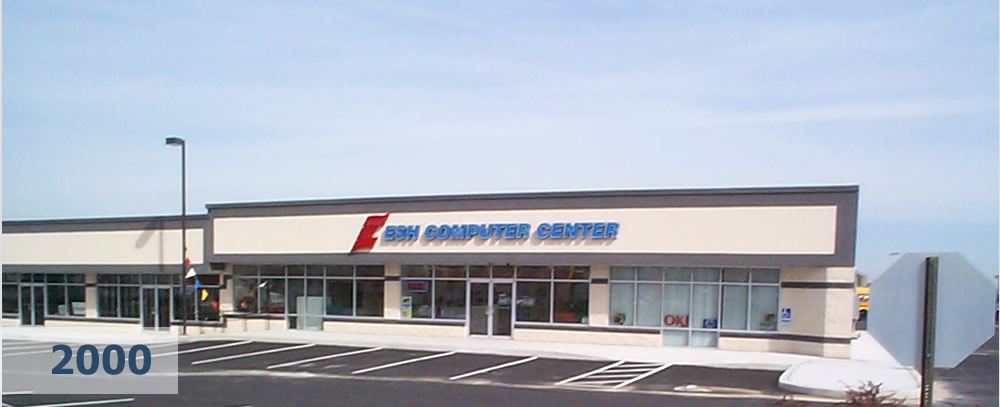 The company was formally set up in 1989. From 1990 – 1991 Jake ran the business from his home by appointment only. In 1992 he opened a showroom and established regular business hours. Because of rapid growth in 1993, the business moved to 5329 Lincoln Highway, Gap. Gap was relatively close to the original office and the new location had store frontage along Route 30. In 2000 the business moved to a new facility at 5351 Lincoln Highway, Gap. This larger, expanded location is where Eagle Business Software is presently serving businesses today.
The main focus of the company has always been software solutions but for many years the business, originally known as Esh Computer Center, offered a wide variety of IT services including network management, communications, and computer hardware and repair. As technology continues to advance and broaden, the company saw the value of narrowing the focus to ERP software.
In 2018 Landis Technologies acquired Esh Computer Center's IT group. This strategic partnership has allowed Eagle Business Software to focus more intensely on ERP software and its surrounding services. Today we are privileged to serve over 490 active clients and over 3,800 users of the software.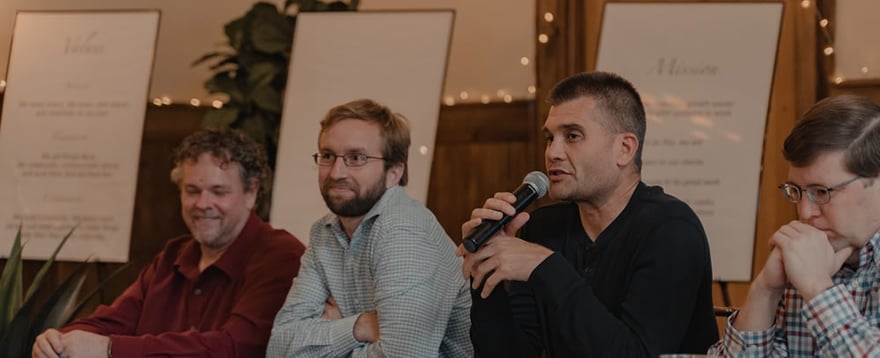 As a team, our desire is to honor God in everything we do. We exist to help individuals and organizations flourish. This focus inspires us to serve others as we live out our values, vision, and mission.
As we celebrate 30+ years in business, we are excited to continue relationships that have been built over the last decades. We continue to align our resources and processes around the needs of our clients. By combining the experience of the last decades with cutting edge technology we are passionate about facilitating your business success.
Want to learn more?